Gamentio Slots: How to Play
Here are steps, that a player needs to follow while playing Slots on Gamentio:
Register or Login to your account on Website or App
Choose Slots from the different available games
You will be directed to the Slots Screen
Gamentio Slots has 3 Rows and 5 Columns
Slots Screen Details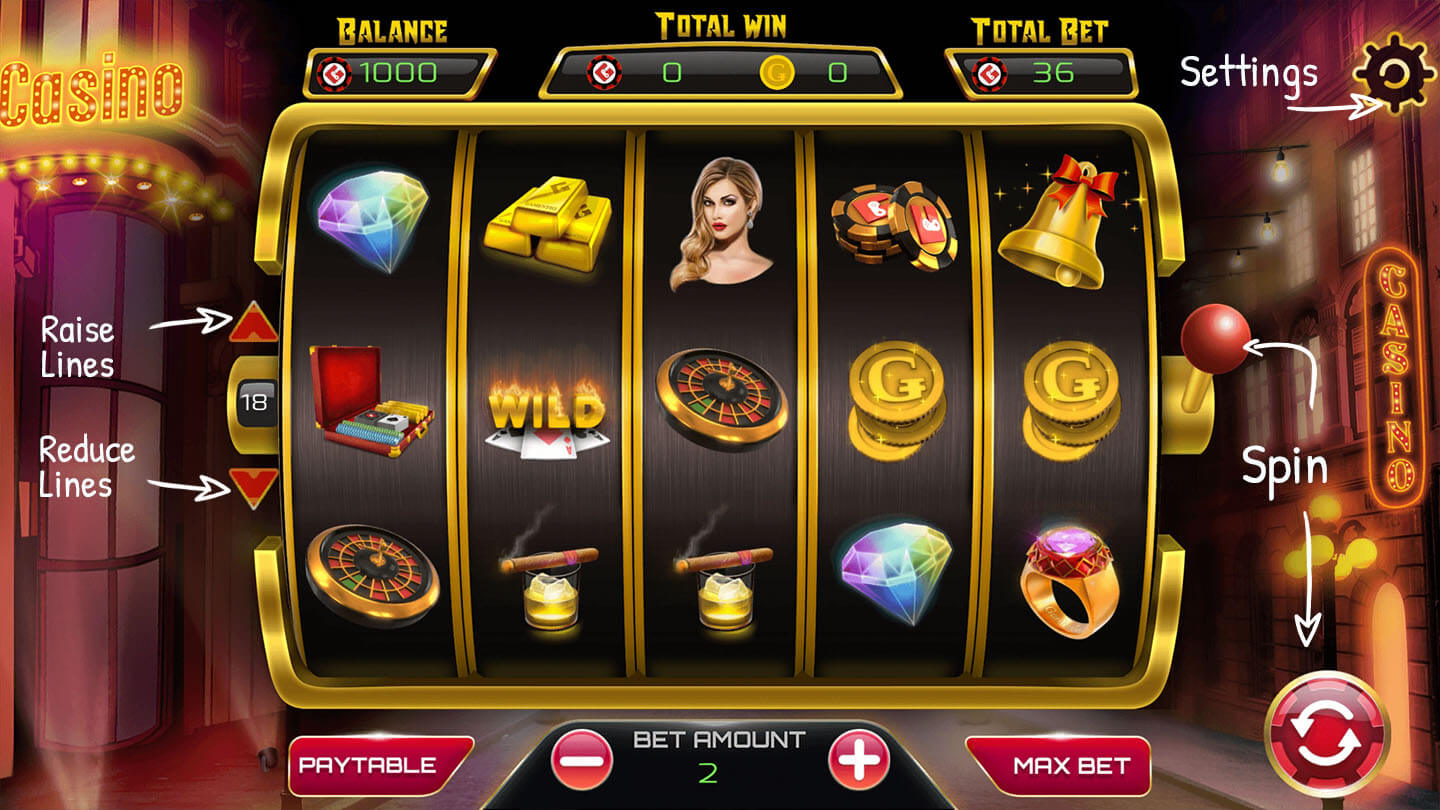 Slots Screen Details
Balance: A player's total available Gamentio Coins balance to play with
Total Win:Total Gamentio Coins won, can be seen here
Total Bet: The total bet for a spin
Settings: Touching the settings icon will provide options of Home Screen, Buy Coins and Sound On/Off
Max Bet: This is the Maximum amount, a player is allowed to bet before a spin. (Bet amount * Combinations)
Paytable: Touching this icon, will redirect the paylines combination screen and payouts screen
Payline Patterns Screen
Payline Patterns Screen will display all the possible 18 payout combinations, in which the player will win after a spin.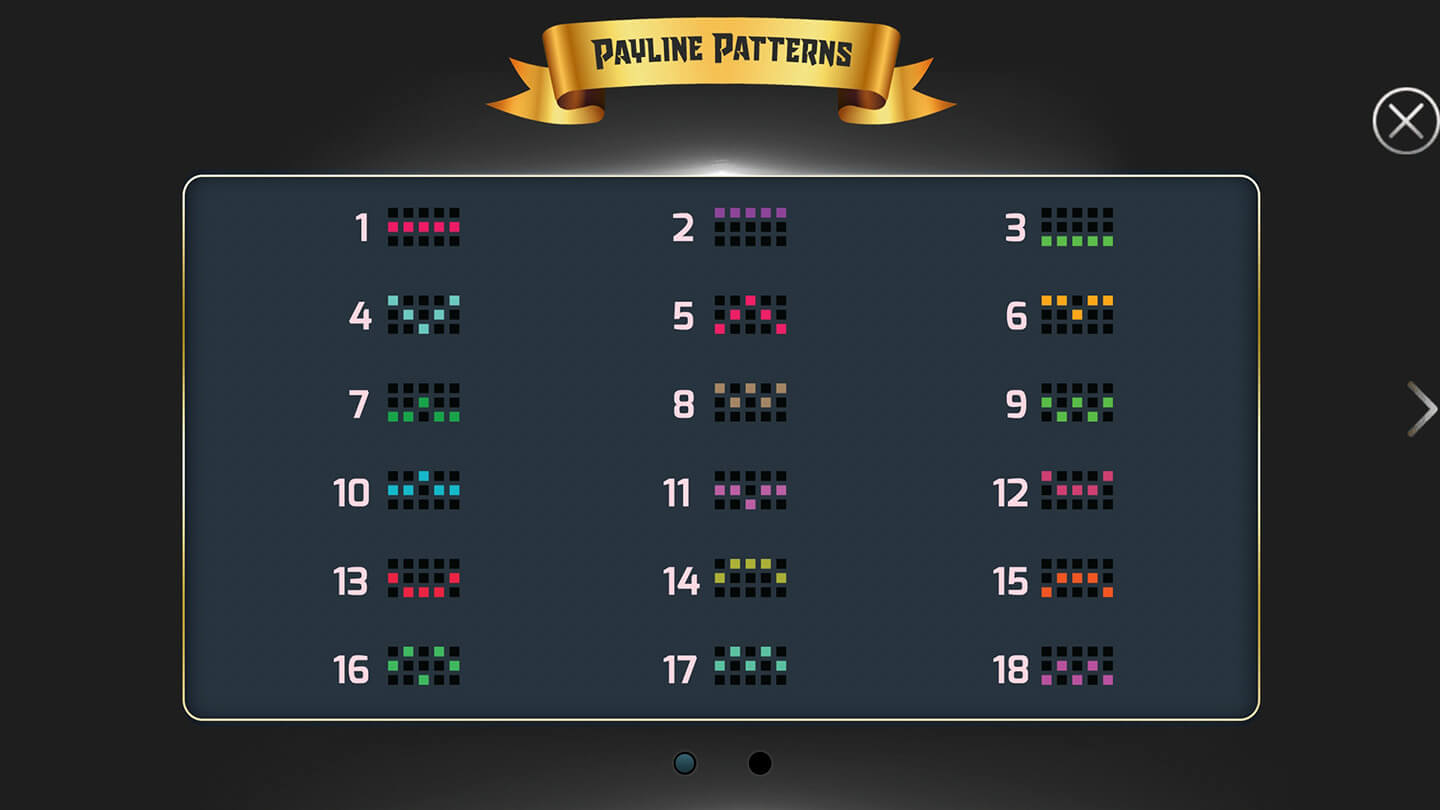 Payline Rules Screen
Payline Rules screen will display the number of coins that will be paid out, for different icons and combinations.
A WILD icon will substitute any other icon to form a winning line when possible.
When 3 or more Gamentio Coins icon appear during a spin, a bonus spin will be activated.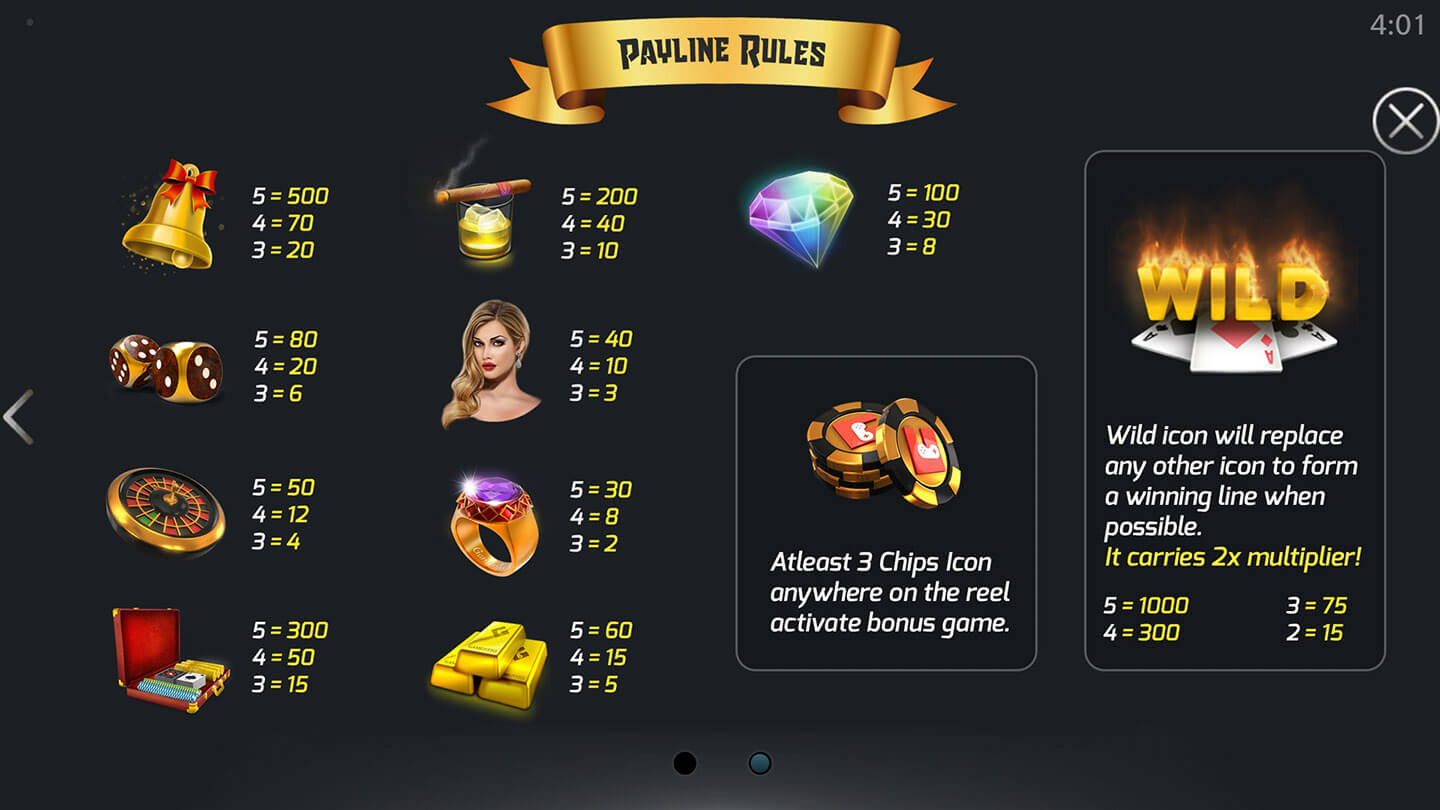 5.1 GRANT OF LICENCE TO USE SERVICE
5.1.1 Subject to these Terms, we grant you a revocable, non-exclusive limited license to access and use the Service. This license is non-transferable. You may use the Site and the content offered there-on only for personal, noncommercial purposes. You may use the content offered for downloading for personal use only and subject to the rules that accompany that particular content. You may not use the content in a manner that exceeds the rights granted for your use of the content. You may not use any data extracting or similar data gathering tools on the content; frame any portion of the Site or content; or reproduce, reprint, copy, store, publicly display, broadcast, transmit, modify, translate, port, publish, sublicense, assign, transfer, sell, loan, or otherwise distribute the content without our prior written consent.
5.1.2 By accepting to use Gamentio as an online auction platform, you fully understand and agree that there may be instances where you may lose coins while bidding in an auction due to technical reasons like data connection, Internet connection, sudden increase in traffic, server or network issues. Coins may be lost due to instances of hacking or in case the user account has been suspended or terminated due to violation of the Terms. Gamentio and Logic Simplified Pvt. Ltd, its subsidiaries and associates are not liable for any loss of Coins in normal course of the game or due to any extraordinary reasons as mentioned above.
Betting Details
Players can only bet the maximum allowable amount per spin, depending on their Gamentio coins balance.
Player will need to choose the bet amount and the number of payline combinations before a spin and can change multiple, before each spin.
The total bet amount will be, Bet amount * Number of Payline Combinations
Example 1: If the Bet amount is 2 and Number of Payline Combinations is 6, then the total bet amount will be, 2*6 = 12.
Example 2:Example 2: If the Bet amount is 5 and Number of Payline Combinations is 18, then the total bet amount will be, 5*18 = 90.